Ion Exchange Resin
See also: Bio Diesel Resin | Resin Combo Offers | DI Vessels | Testing Meters
FOR BULK ORDERS PLEASE CONTACT US DIRECT
---
New to the market. MAG Mixed Bed DI Resin is a high spec brand resin
Product usage
Water fed pole systems, car valeting systems
Prices include delivery to UK Mainland (ex. Scottish Highlands)
1 Bag - £65.00 ea (£78.00 including vat and UK delivery)
2-3 Bags - £60.83 ea (£73.00 including vat and UK delivery)
Sorry, currently out of stock.
---
click to enlarge
SEE OUR MB-115 COMBO OFFERS BEFORE ORDERING
Virgin Mixed Bed DI Resin
Tulsion MB-115 25 Litre
TULSION MB-115 is a top selling brand of di resin in the USA and Asia. We at Daqua are proud to have been able to introduce Tulsion MB-115, with great success, to the UK market and it has since proved to be a market leader thoughout Europe. This product has been designed specifically for the window cleaning and car valeting industries for use in DI Vessels and will bring your TDS down to 000.
Tulsion is a Virgin Mixed Bed Resin NOT Regenerated Mixed Bed Resin which is widely supplied. Virgin Mixed Bed DI Resin lasts longer than Regenerated Mixed Bed DI Resin, ensuring you get more for your money. We have had many reports from our customers stating that they have found Tulsion resin to last twice or three times as long as other brands.
Product usage
Water fed pole systems, car valeting systems
Prices include delivery to UK Mainland (ex. Scottish Highlands)
1 Bag - £62.92 ea (£75.50 including vat and UK delivery)
2-3 Bags - £59.50 ea (£71.40 including vat and UK delivery)
4-5 Bags - £58.46 ea (£70.15 including vat and UK delivery)
6-7 Bags - £56.67 ea (£68.00 including vat and UK delivery)
1 Pallet (40 bags) - Price on request
Sorry, currently out of stock. Due 18th July
---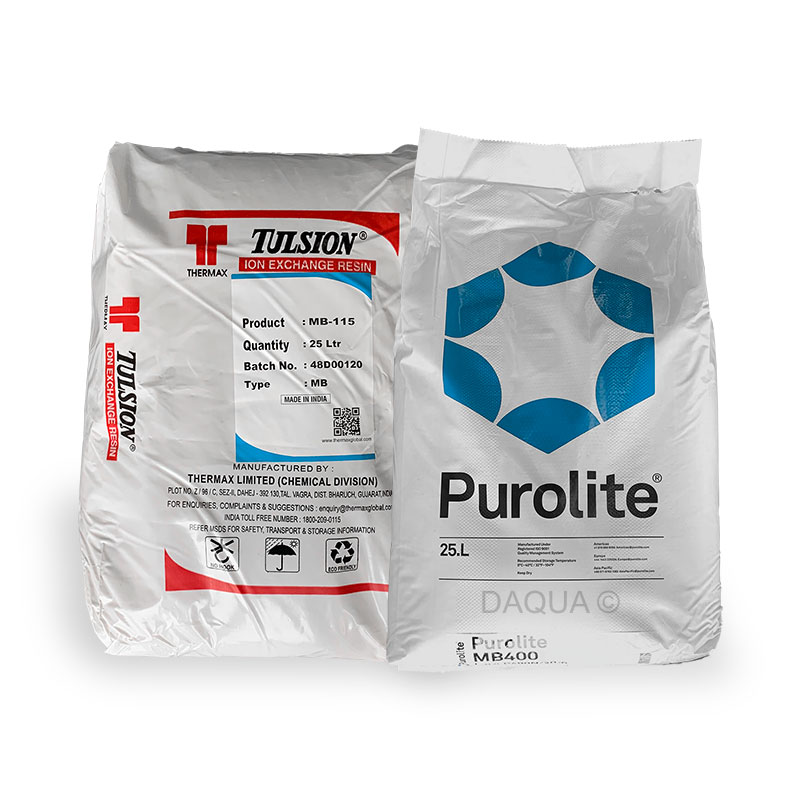 Virgin Mixed Bed Resin
Tulsion MB-115 various